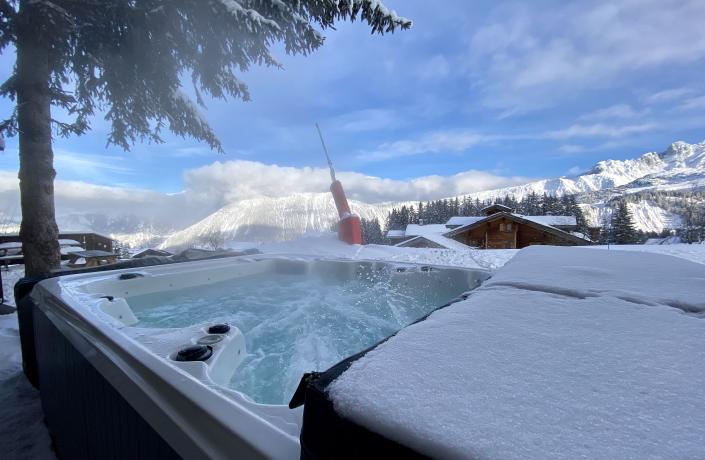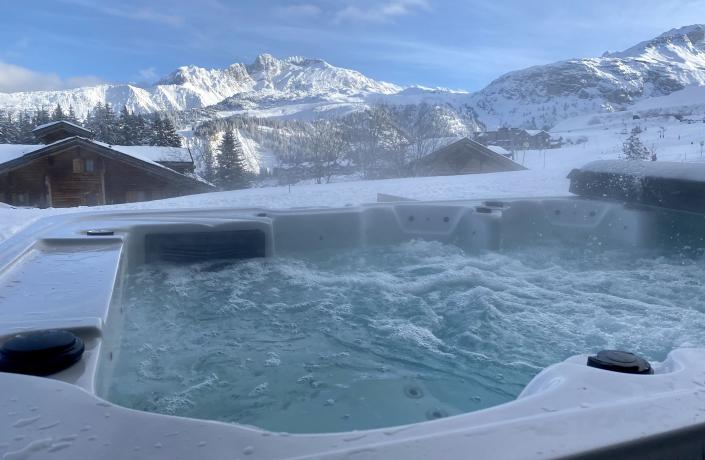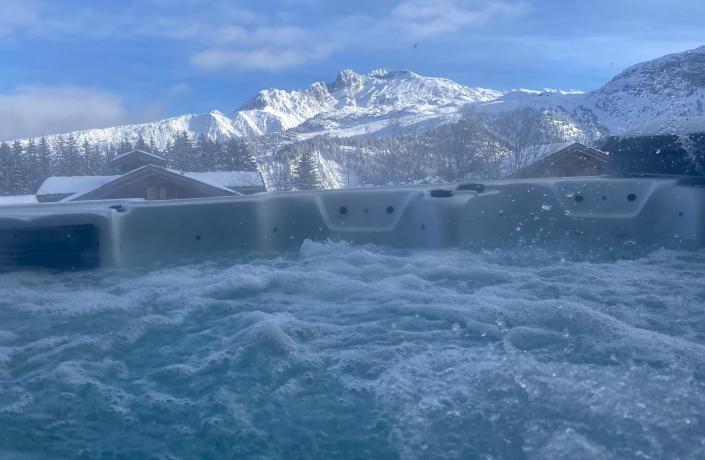 Spa in Courchevel
Outdoor jacuzzi, massages and treatments
Whether you've been having a relaxing day or have been more active, enjoy our outdoor jacuzzi together with the exceptional view of the mountains.
After a day of skiing, it's the perfect place to enjoy bubble of bliss!
This year, due to sanitary measures, you'll have to book in advance for a spot of pampering.
Enjoy a range of massages and treatments offered either in your room or in our new dedicated space.